| Updated on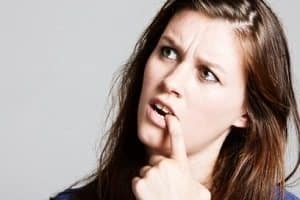 I talk to people all the time who plan their own fundraisers, parties, and events. While things seem to go off without a hitch, they simply don't realize the amount of money they could be saving by hiring a professional. Yep, I said it. Sometimes paying someone can save you money, AND headaches. If your event goes just as it's planned, you may only be losing money. However, if there's a need to cancel or a natural disaster, you could find yourself up a creek. Usually, this has to do with all the little things you'd forget that a good event planner would remember. I'll share some of these with you as long as you promise to think a little more about hiring an event planner for your next event! 🙂
1. You'll forget signage
You already know the venue inside and out because you've been there a million times and you know that the event is in the back room of that hotel. What you forget is that no one else seems to know where it is. Sometimes the address you've provided can't be found on Google Maps or by a GPS. Did you know that? Once people arrive, they don't know which room to go into. They can't find the restrooms or a place to charge their phones. An event planner always thinks of the event from EVERY vantage point and will remember to double check all of these things.
2. You'll forget there are DJs and photographers out there besides your uncle
I know, your uncle doesn't charge you and he takes really good pictures, but sometimes you need something more. How do you go about finding and selecting a photographer that will meet your needs and stay in your budget? A good event planner has a network as vast as the Atlantic Ocean. Not only will he or she know many photographers, florists, musicians, lighting vendors and DJs, they will know them well enough to know which one is right for you. This can save you a lot of time and money and will ensure that your event is simply perfect.
3. You'll forget to check the contract
I know, those contracts can be LONG, but do you know how much you're missing by skimming through the contract? You need to look for things like cancellation policy, attrition (what happens if you don't get as many people as you're hoping), deposit structure, clauses for natural disasters, and special rules about music and signage. That contract is overflowing with information that you need to know. You also shouldn't assume that the contract is static. A good event planner will negotiate on your behalf to make sure that the contract puts you in a good place and covers you as much as it covers the venue.
4. You'll forget the importance of the FEEL
Every event has a certain groove. It has a feel that moves people and allows people to forget about the world outside and live for a while in a much more pleasant world — a world that you've created. When you get too bogged down in the details (name tags, seating arrangements, number of 6′ tables, etc.), you forget about the emotion of your event. What about lighting, music and location of tables? Do all of these components work together to evoke emotions? Happiness, joy, relaxation? These are the big picture things that event designers and planners work together to create to make your event truly memorable.
5. You'll forget to evaluate
For many people, you live for the event. For the few weeks before, all you can think about is that day AFTER the event when everything is over. So, when the event is complete, you kick off your heels, sink into bed and sleep for a very, very long time. This is good. What's not good is waking up and forgetting all about that event. Event planners know that there is a huge value in evaluating each and every event. Even if you planned a 50th birthday party and don't plan on having another, you want to make sure that you think about what you liked and did not like about your vendors, the venue and your event planner. This information is really important for all of those people and for yourself as you will inevitably plan another event!