| Updated on
Managing your social media content across various platforms can be confusing and time-consuming, especially if all you want to do is focus on your events. Leveraging social media to promote your event can't be ignored, so finding tools to make it easier is key.
SocialBee is my choice for scheduling, publishing, and analyzing event-related content, before, during, and after events. We've been using it for over four years to manage multiple accounts across multiple brands.
If you've been manually posting to different social media platforms, you've likely found it difficult to stay on top of what works best on each platform. You'll have to remind yourself of constantly:
The best days and times to post to different platforms
The ideal image sizes for each platform, and
The types of content your followers and fans prefer (this can vary significantly depending on the site you post to).
With SocialBee, you can plan and manage all your event-related social media content in one place. And because SocialBee tracks engagement across different platforms, you'll always know what works best based on likes, shares, and impressions.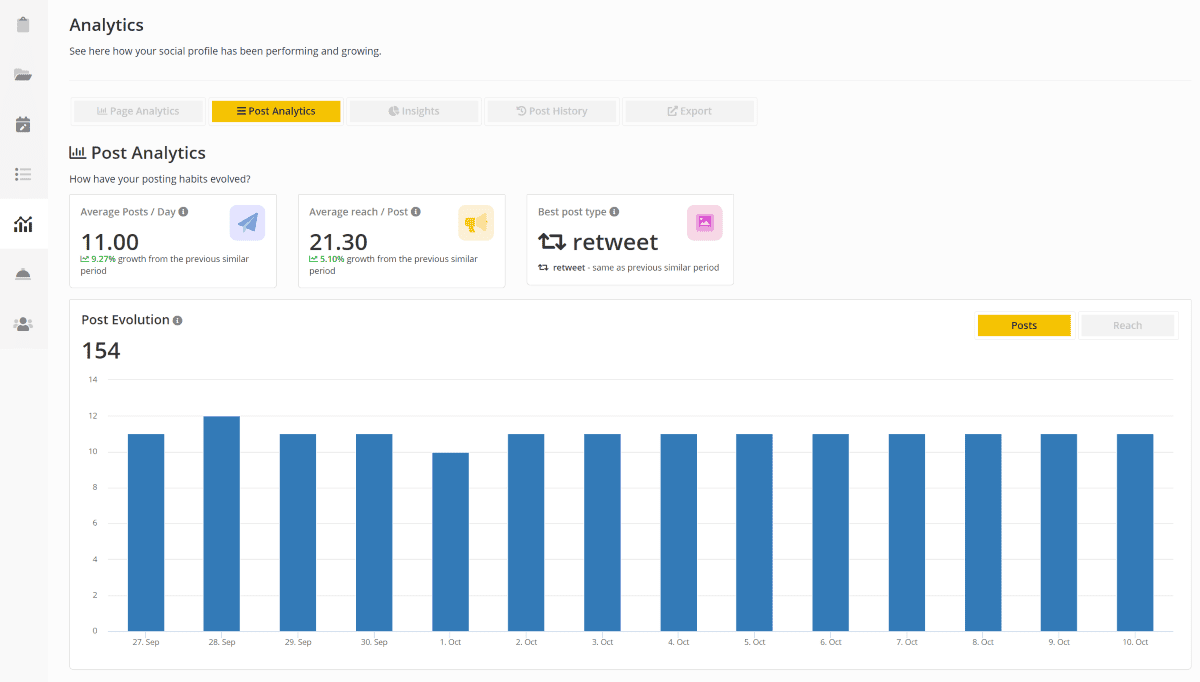 For Events
You'll definitely want to publish content before, during, and after to make the most of your event and increase sales for the next event.
To get followers engaged and attend, you can schedule teasers, invites, and photos/videos from previous events (if recurring) before the event. If there's no content from the previous events, create graphics of relevant quotes, and share relevant videos and articles, to get people to find and engage with your event.
Then share live content (images, videos, and text-based posts with event-specific hashtags) to get attendees to engage and spread the word. During the event, you should post stories to Instagram and TikTok to get attendees to engage. Post updates, announcements, snippets of speeches, etc. SocialBee makes it easy to post stories.
After the event, share images/videos (that you took and/or your photographer) and user-generated multimedia content (with permission) from the event. If your event is recurring, post-event social sharing is crucial for publicity and promotion to improve your ticket sales for the next event. You want more people to follow you, like you, and sign up for the newsletter. The bigger your reach, the better ticket sales will be.
Create Graphics
Graphics are definitely some of the most popular content you can post (especially before the event as you promote it), and with SocialBee, you can use Canva right from within the app.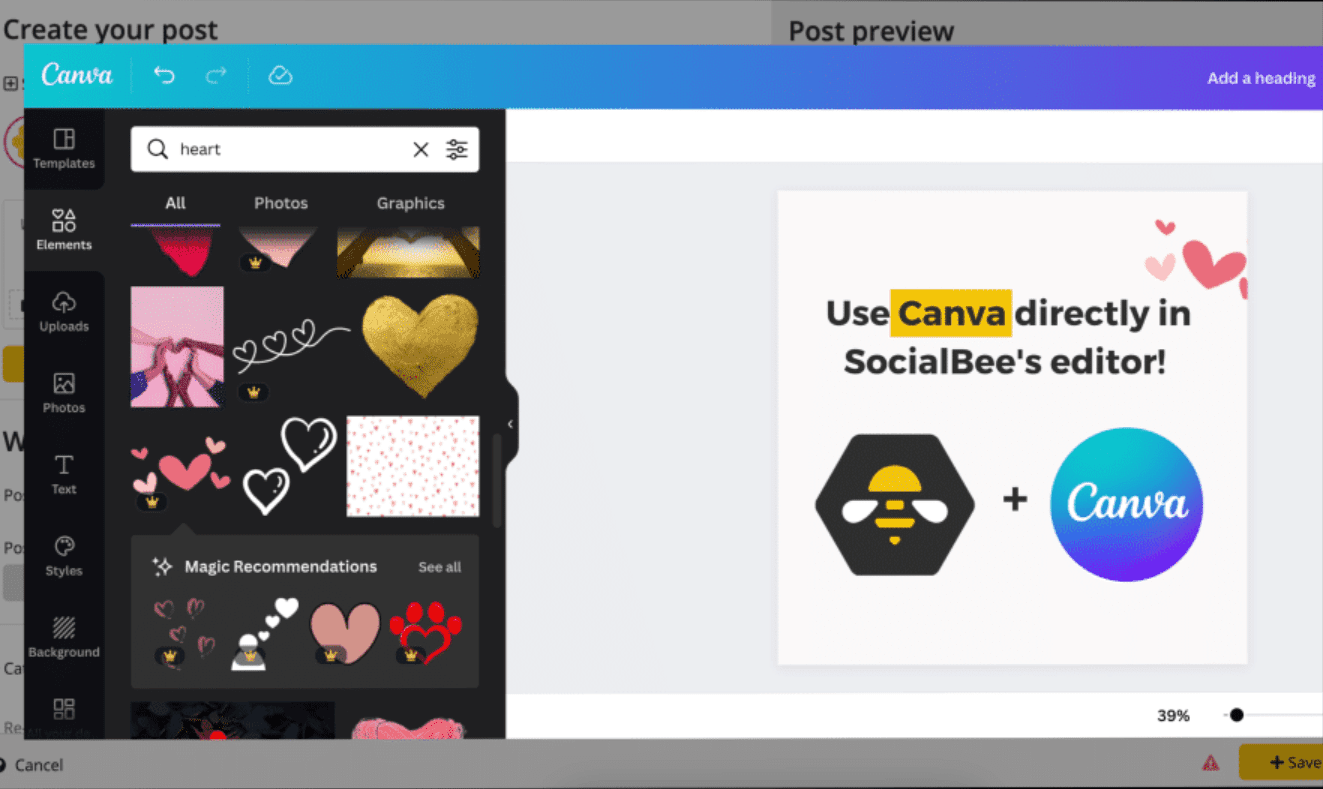 Canva lets you choose from platform-specific templates, so you always know you're using the right size and aspect ratio. You can also easily incorporate images from Unsplash and Giphy.
Recycle Content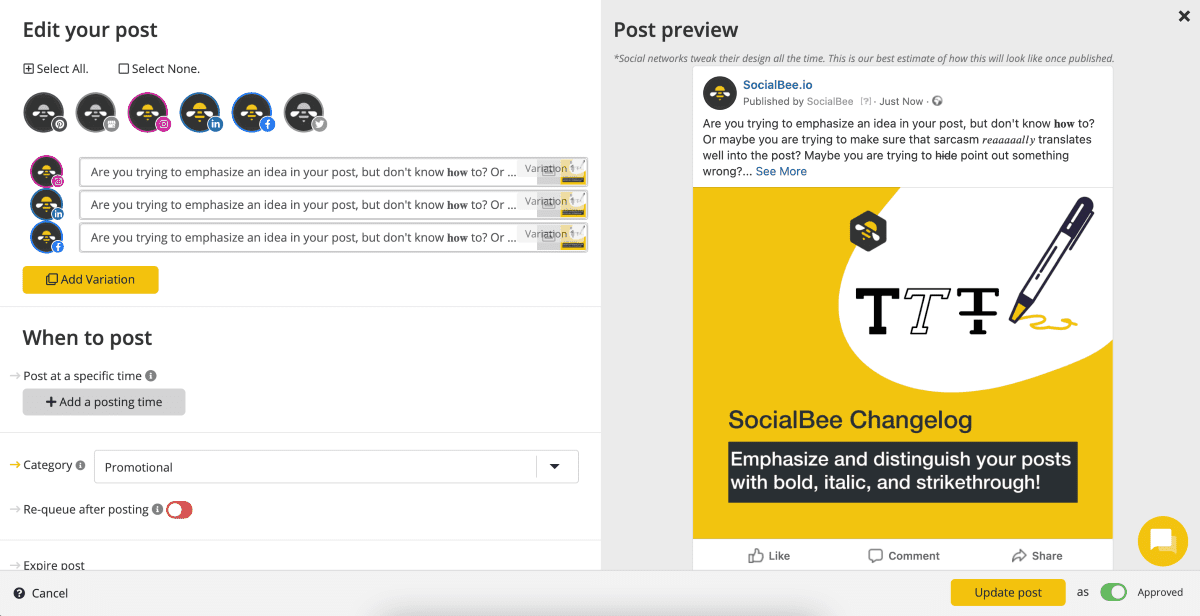 One of my favorite things about SocialBee is the ability to recycle content. You can add variations to your posts (e.g., different wording, images, etc.) so your posts don't come across as too "cookie cutter." Have a post that's time-sensitive in nature? No problem. Simply add an expiry date, and it will never be shared again.
Recycled content helps you get the most from your shared content and saves you time. There are millions of people on social media. Only a small group will see your post when you publish it. So recycle it. Let SocialBee re-share and re-tweet it on a set schedule so more people will see it at different times. It's a great, evergreen strategy to grow your following and reach on social media.
You can take this even further by creating variations for each post. This means you will have multiple versions of each post, so the content doesn't become repetitive.
Extra Help
When using any new app, there's always a learning curve. But with SocialBee's concierge service, you get access to a dedicated specialist who can help you migrate your content or set up your account. You can also use their concierge services to help grow your account, create new content, or even help with your ad management for a low monthly fee. If you can't afford to pay an employee to manage your social media, SocialBee's concierge service is an affordable alternative.
Eventstant readers get access to one-on-one help to set up their accounts, totally free. You'll also get access to a free 14-day trial (no credit card required) and a 30-day money-back guarantee. Start your free trial here ›