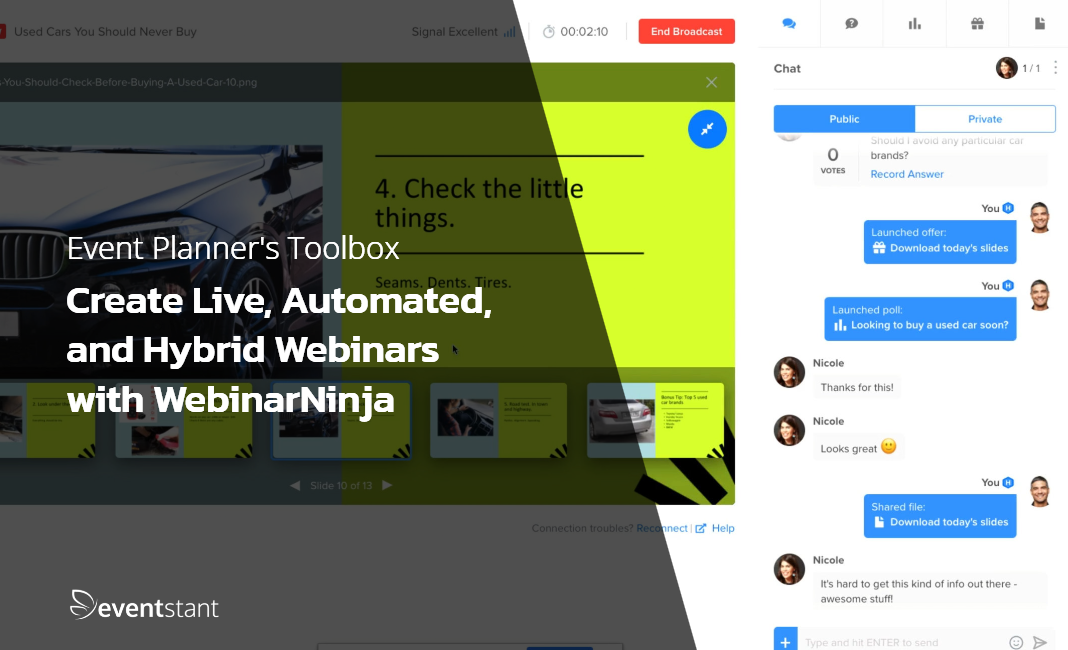 | Updated on
When most people think of events, weddings, conferences, or parties come to mind. But if the pandemic taught us anything, a well-planned webinar can rival even the most riveting in-person event.
You can do many things with webinars: lead generation, selling services and products, product demos, virtual training and coaching, employee onboarding, sales presentations, and more. You should even consider selling webinar recordings.
While Zoom is perhaps the most well-known (albeit pricy) software for online meetings and webinars, our favorite webinar tool here at Eventstant (and our parent company) is WebinarNinja. We've used it since 2016.
Some of the WebinarNinja features we can't live without include:
The ability to run live, pre-recorded, hybrid, and series webinars. While you can't beat live webinars due to higher engagement, running automated webinars will save you time and free you up to focus on other areas of your business.
Built-in landing pages. Create beautiful, professional-looking landing pages, no coding required.
The ability to let attendees present during the webinar. If someone has a question or an idea to share, bring them "on stage" during your presentation with the click of a button.
Hold free or paid webinars. If you decide you want to charge for your webinar, WebinarNinja makes it easy with built-in payment processing.
The ability to chat with attendees. You can even get your attendees to participate in a poll right from within the webinar.
Built-in email notifications to send reminders, thank-yous, and follow-ups. If this is not enough, you can integrate it with your email marketing provider.
Detailed webinar analytics to show you who registered, attended and purchased.
If you sell products or services using webinars (a great idea!), embedded offers work well to get you the sales you need and a higher webinar ROI.
Nothing to download! Yes, you heard that right. It works in the browser.
Types of Webinars

You can create four types of webinars with WebinarNinja:
Live Webinars
This is the most commonly hosted webinar. You present live on camera or screen sharing and engage with attendees in chat in real time.
Automated and Evergreen Webinars
If the content of your webinars is repeatable and doesn't age, you should record the presentation and then schedule automated webinars that host themselves. Attendees can register for a specific date and time, and they will watch the recording during the webinar. You don't have to be present. Questions can be reviewed later by you.
Hybrid Webinars
This is as close as you get to cloning yourself to get everything done. The presentation will be a recording, you won't have to present live. So you can reuse a recording from webinar to webinar. Now, while the presentation is in progress, you can engage with the audience in chat to answer questions, participate in discussions, and more. You don't need an assistant to vet the questions, you can do it yourself!
Series Webinars
Stretch that training into multiple sessions and charge more! A series webinar has multiple sessions at whatever interval you schedule them. You can schedule weekly office hours for your course, schedule product demos for the quarter, schedule coaching sessions in advance, or use a series for a virtual summit. It's your choice.
Email Integration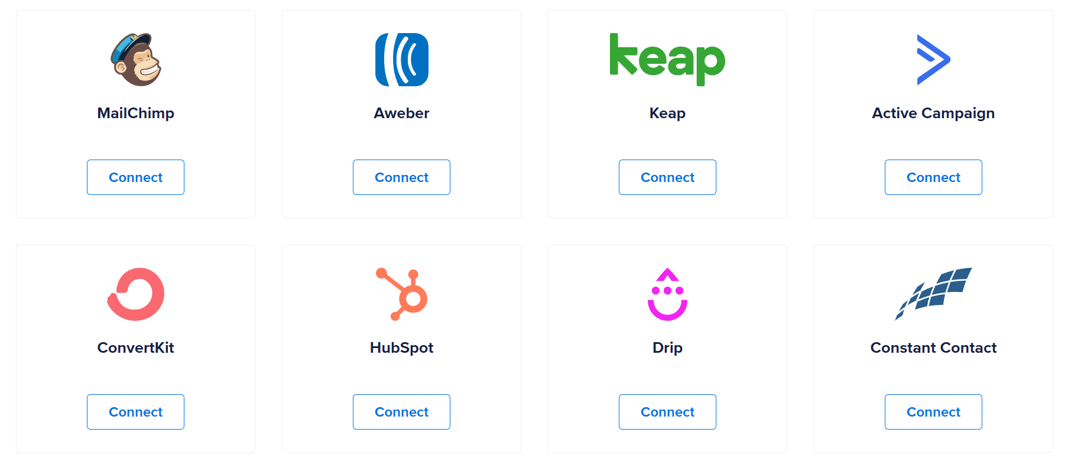 Although WebinarNinja offers built-in email notifications that work well for most use cases, if you use an email marketing (and maybe CRM?) platform for your email marketing, you should take full advantage of that and integrate them together. In our case, that's ActiveCampaign.WebinarNinja natively integrates with many popular email marketing providers, such as ActiveCampaign, HubSpot, Keap, ConvertKit, AWeber, Mailchimp, and others. It also provides Zapier integration.
Once you've connected your WebinarNinja to your email provider, you can send out automated reminders for your webinar – usually 30 days, 14 days, and 7 days before your event and in the days and hours leading up to the webinar. If you use ActiveCampaign, you can use automation recipes for events to help you set everything up quickly and increase your event attendance.
You can even send automated follow-up emails after the webinar to remind your attendees how to connect with you or buy your products and services.
Analytics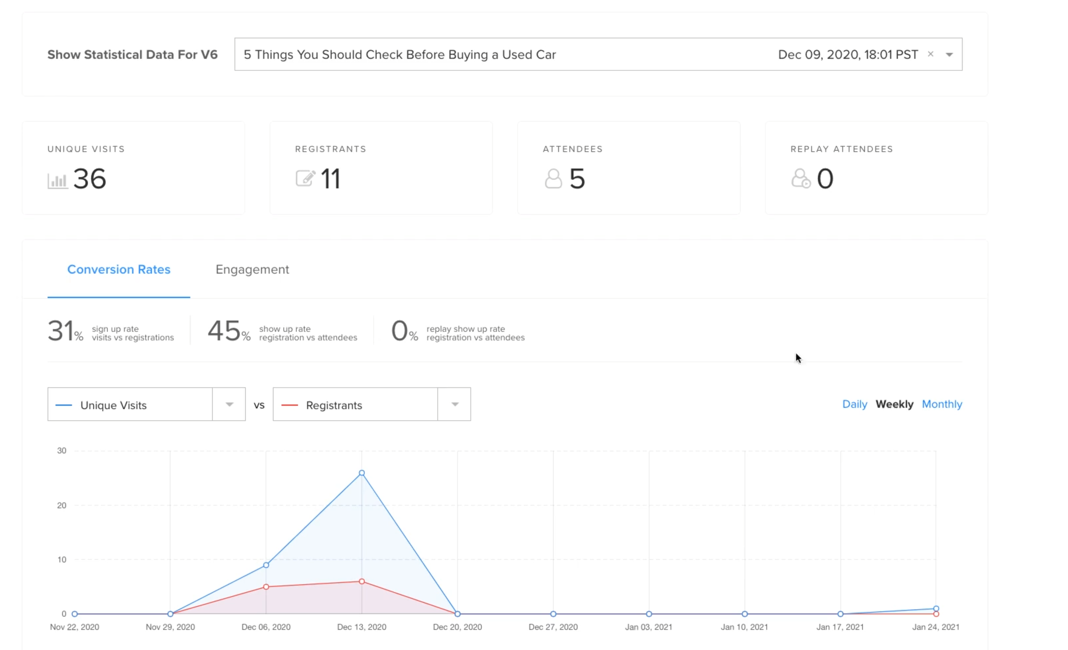 Another great feature of WebinarNinja is the built-in analytics. You can see who:
Attended your webinars, and how long they watched for
Clicked on your links
Made a purchase
Chatted or asked questions during the webinar (This is great for responding in more detail following the event)
Watched a replay of the webinar and see how long they watched for
Don't just look at the statistics. Review and study them. Understand what works, what doesn't, and what content causes attendees to leave. It's all there if you pay attention.
Embedded Offers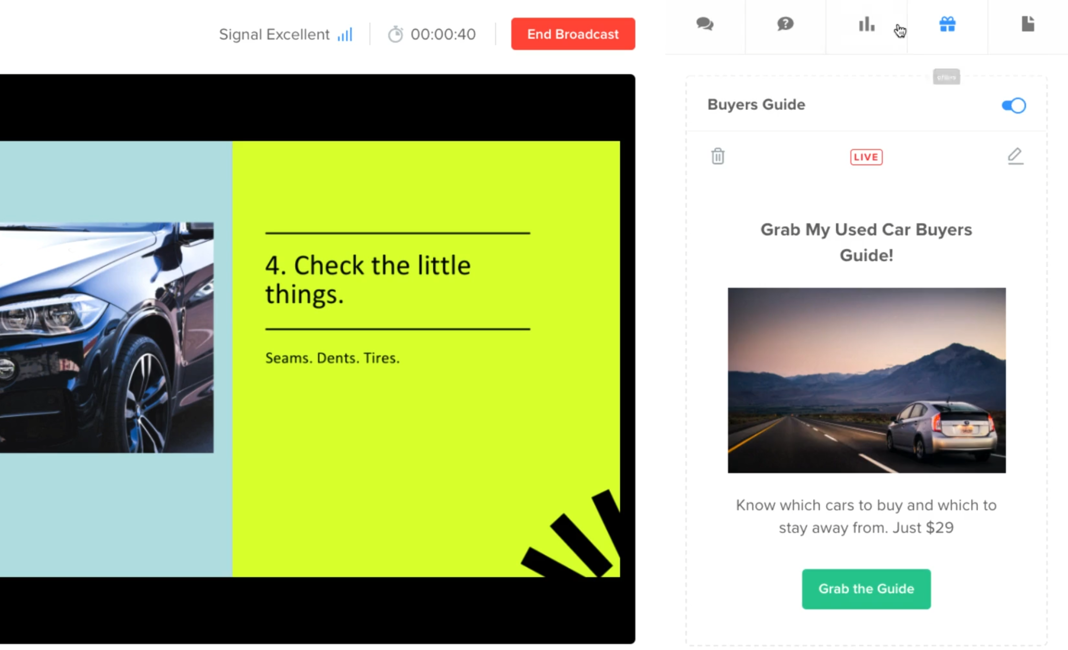 WebinarNinja makes it easy to create sales offers you can promote during or after your webinar. You can create an ad that will automatically be displayed during your webinar at your chosen time (e.g., 30 minutes after the webinar starts).
Simply add a headline, image, and description of your offer, and WebinarNinja does the rest – including processing the payments for your offer.
Final Word
WebinarNinja is a great platform we've been using for many years, and highly recommend it to anyone looking to run webinars. It offers many (if not all) features of an overpriced platform at an affordable price, with no downloads required, marketing and sales tools to help your webinar be a success and get high ROI. You can check out WebinarNinja comparison to other popular webinar platforms such as Zoom, WebinarJam, GoToWebinar, and Crowdcast to learn more.
Free Course: WebinarNinja offers a free course on how to sell your course. It's very good, free, and you'll learn a lot.