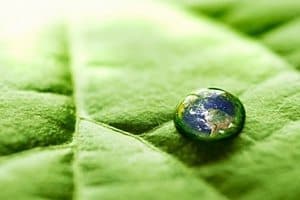 It goes without saying: Events can wear heavily on the Earth's ecology. They generate a lot of waste and sometimes can wreak damage on the environment.
However, a smart event planner can build a reputation for excellence with a social conscience by deciding to go eco-friendly route while putting on a fantastic event. You can even generate positive publicity by going the extra mile in being environmentally conscious. Everyone wins — including the Earth.
Here are 13 ways to make your event greener:
Let everybody know. If attendees are told in advance that you're planning to be eco-friendly, they'll feel like a part of the effort, especially when you request their cooperation.
Appoint a "Green Chief". The person will be specifically tasked to map out green goals and coordinate among other stakeholders to ensure that they're informed of your green goals and to ensure that these objectives are met.
Go digital. It's perfectly acceptable to send invitations online these days. At the same time, you save on the cost of paper, mailing and courier service. Specify that people must RSVP in advance. Include travel directions for public transportation, and a map. Also, encourage carpools, and offer a carpool option if you can.
Promote online. Use email, as opposed to snail mail, and social networking sites like Facebook, which provide RSVP options. Other promotions, if needed, can be through the newspapers or magazines, which would have been printed with or without your ad anyway.
Reuse, reuse, reuse.Many items can be reused, such as plastic name badge holders as opposed to the adhesive types, which can be collected after the event and reused in the future. Design all banners and posters so they can be reused, and after all events, gather all unused collateral rather than just disposing of them. If they're in good condition to be reused, great. Otherwise, recycle the material. You can also invest in decorations that can be reused and/or repurposed. This will save you money in the long term.

TIP: Consider renting décor items like plants, candle holders and the like.

Choose environment-friendly venues. Ask potential venues if they have environmental certifications. A lot of hotels advertise that they have these certifications to draw in business. However, consider location as well, to minimize your carbon footprint. The venue should be near public transportation and close to guests' homes, if possible.
Save energy. This will prevent greenhouse gas emissions. Consider a daytime event to lessen need for electricity. Use only as much lighting as necessary, and shut off equipment when not in use, including between sessions.
Save trees. Reduce your use of paper at seminars and conferences. If you must use paper, print on both sides. Otherwise, use PowerPoint presentations. For added notes, refer attendees to your website, or offer to email the notes to them. This is also a way to track your participants so that you can invite them to future events.
Use recycle bins. Place them beside trash cans. Throughout the event, encourage participants to recycle whatever they can.
Use materials that can be recycled or used for composts. Otherwise, consider renting glasses, cutlery and plates, which create an upscale look for an event, rather than using plastic utensils and plastic bottled water, box lunches, wrapped snacks, and condiment packets, which only adds to trash and costs. If you must do box lunches, make sure that the boxes are the kind that can be recycled. Also, serve finger foods that you can eat without using silverware.
Serve food that is seasonal and local. Consider going organic or vegetarian, and arrange to donate any extra food that was not served to a food bank or a shelter in your vicinity. Donating food to a charity makes you eligible for a tax deduction, talk to the charity representative to get details.
Give green. Consider eco-friendly event giveaways such as mugs that attendees can use during the event and take home afterwards, or promotional bags made of organic materials. All businesses selling promotional items offer some sort of green and/or recycled items, so check them out before placing your order.
Send an eco-friendly thank-you after the event. This can be done through e-greetings or an email note expressing your appreciation for the fact that they helped to keep the event green and helped to lessen their carbon footprint.