| Updated on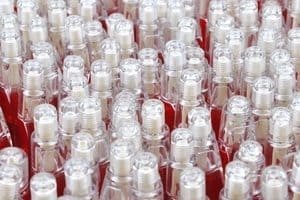 As a promotional products specialist, there's a term that just sets my teeth on edge: Tchotchkes. I like the acronym swag (souvenirs, wearables and gifts OR stuff we all get) better. But whether you call it tchotchkes, swag, giveaways, or stuff, it can be an important part of your trade show marketing mix. Unfortunately, because so many event pros use it incorrectly, tchotchke might be the best term to describe what they buy.
So how can you avoid turning your marketing dollars into tchochtkes? By avoiding the following promotional product blunders:
1. Not Knowing the Audience
Since I serve a number of clients in the construction trades arena, it's tempting to think anything that's tool-related might be a good promo choice. Turns out it's not. Tradespeople usually have highly durable, brand name tools in their toolboxes. Everything else is viewed as junk. Another example would be golf outings of avid golfers who expect top brand golf balls. Giving these groups anything less is not appreciated. Ask yourself how, when, and where would the recipient likely use the promotion? What are their expectations? This will help guide your product choices.
2. Low Budget, Low Impact
If you don't have a lot of money to spend on swag, sometimes it's better to just skip buying it altogether. Yes, it hurts me as a promotional products retailer to say that, but it's true. Cheap promotional items can hurt you in multiple ways. One, if it's too cheap it may fall apart quickly and hurt your image. Two, it tells your target audience that you cared enough to give the very least. Three, it could get quickly tossed after the event, essentially sending your marketing dollars straight to the trash.
3. Not Relating Item to Your Business
My favorite example of this is a business electronics manufacturer who gave out grocery bags. What possible purpose would that have? Because of the short handles on those bags (obviously for carrying heavier loads), it made the bags difficult to use at business trade shows since they couldn't be slung over the shoulder. Then after the show, did they think grocery shoppers would be glad to see advertising for business electronics? For this type of business, you want to keep your name front and center on the desks of people who buy this equipment. Notepads, sticky pads, and the like would have been a better, and maybe less expensive, choice.
4. Giving Something to Everyone
Only give goodies to event and show visitors who deserve it. That might be those who have signed up to receive information, participated in a booth game or activity, listened to your presentation, etc. If you feel you have to give something to everyone, you'll be tempted to scrimp on quality to cover the cost of the high quantity. Better to spend more on an impactful item for only your best prospects.