| Updated on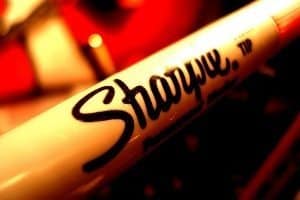 After all the time and effort of planning your special event, the last thing you want is for a small detail to wreak havoc on your big day. Sometimes, the tiniest details have the most lasting impression on guests. Okay, I'm trying not to harp, but you get the idea: you never know what minute error will turn into a disaster.
Now, it's up to you to take care of the big stuff, but I want to share some commonly overlooked tidbits that can make your event perfect down to the very last drop. Here are a few of my favorite (you-better-not-)forget-me-nots.
1. Pens & Pencils
Sounds simple, but you wouldn't believe how many times this comes up! We recommend at least a dozen on hand.
2. Business Cards
You have put your heart and soul into this event. When people praise you for the great job you've done, don't miss an opportunity to give yourself a little PR. Keep these on hand at all times during the event.
3. Volunteer Break Room
If you are using volunteers for any amount of time, be sure to reward them just a little. Fill up on some snacks and beverages for "the help."
4. Contacts
What if a pipe bursts in the kitchen? Who should you if the caterer is running late? What will you do if there's a natural disaster? This one is a no-brainer, but it's also one of the most important. Be sure to have your contact information updated and definitely carry a copy in print (just in case)!
TIP: Make sure to have a list of important and emergency contacts available for your staff at the registration.
5. Phone Charger
These days, our entire lives are on our phones. Reminders, alarms, contacts, and messages: the works. Although you are guaranteed to be busy for every minute leading up to the event, under no circumstances can you let your phone die on you! If worse comes to worst, just plug it in and keep moving.
6. Sharpie & Duct Tape
This one may sound a bit strange, but never underestimate the power of this brilliant combination. Duct tape will pretty much fix anything if you put your mind to it, and a sharpie offers a quick way to create a sign or mark a box.