| Updated on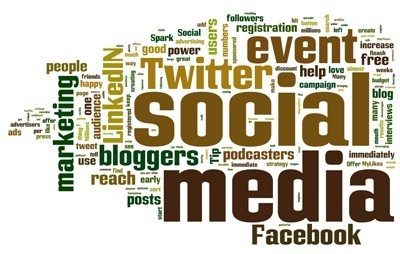 You look at your low registration numbers and wonder: What can I do to save my event? If you have plenty of time to rethink your marketing strategy, great. If you have only few weeks left before the event, it's not the end of the world. There are a few immediate things you can do to increase your numbers by leveraging the power of social media marketing. If you're only in the early stages of creating your marketing strategy this should help you a lot by getting you off to a good start as early as possible. Any event planner would love to walk up to their client (employer) and tell them you've hit the break-even point only few weeks into early bird registration. Imagine that!
These five social media marketing techniques will help your marketing efforts, but they aren't all free. You should have some sort of marketing budget set aside to reach out to a wider audience directly.
Include Like/Retweet Buttons
This one is easy and free.  Millions of websites use them. You've seen them and used them. You have to use it too. It spreads like an epidemic, going from one profile to another, reaching out to users that would be left unaware of your event. It almost works as word of mouth advertising. Instead of using their mouths to tell their friends, they hit Like or Twitter button. Looking even further, Twitter statuses are crawled by search engines and are visible by the public.
Once you do add these buttons to your site, send out an email to your registered attendees to stop by the page and share your event with their friends and followers. Keep in mind, how you add these buttons depends on how your event website was built (WordPress, Joomla, etc.).
Tip: If you want more customization and tracking, use AddThis free service to include many other sharing services. Plus, if you use Eventbrite it already comes with social sharing buttons. You're all set!
Let Twitter Do the Talking for You
This one will cost you. Twitter holds enormous power to reach out to millions of people through followers and retweets. It's a mistake not to use such a powerful marketing tool and make it fit your budget.
MyLikes offers advertisers power to reach out to followers of Twitter users. This is pay-per-click or pay-per-tweet advertising. Once you create your campaign you decide how much to pay per qualified click when random Twitter users tweet about your event. Also, you have an option to go through the registered MyLikes users, see who has a large following and what they will charge per tweet, and get them to tweet about you.
This is an incredible opportunity for event planners to leverage Twitter's marketing power and reach out to millions. The good thing is this is an immediate outreach campaign, so you should see an increase in traffic to your event website immediately; and hopefully increase to your registration numbers too.
Tip: Offer some sort of discount to Twitter users when they follow the link by creating a unique landing page.
Sponsor Blog Posts
Sponsoring blog posts is a good way to spread some love for your event throughout the blogosphere and search engine results. Social Spark connects advertisers with bloggers. They're very good about it and strive for an ethical way of doing it. All blog posts are clearly marked sponsored to ensure the readers are not tricked. The beautiful thing about Social Spark is that they offer you great tools to create an effective campaign. Don't worry, you'll be able to review blog posts before paying bloggers, and Social Spark will keep track of the post to make sure it won't be deleted once the payment is received. You're pretty much in control of post's content.
Facebook and LinkedIn Targeted Ads
They're not hard to set up. The interfaces for both sites are very user-friendly. These ads offer you a plethora of options to find your event's niche audience, be it their likes, schools, employers, geographical location, gender, age, etc. You can fine tune these ads and keep them within your budgetary requirements.
Millions of people check their profiles many times a day, so your marketing dollars will begin working immediately.
Tip: Don't forget to add your event for free to Facebook and LinkedIn event listings.
Reach Out to Bloggers and Podcasters
This one is free. Reach out to bloggers and podcasters to help promote your event. This isn't like sponsored posts, where bloggers don't really care. You need to find bloggers and podcasters in your field, your demographics, and try to reach out to local bloggers. Talk to them. Tell them about your event, what it is all about, what kind of audience you're trying to attract. Many bloggers are happy to do interviews for the blogs, so be prepared for that. This goes for podcasters as well. They love bringing people in for interviews and to comment on issues, so have someone ready for podcast interviews in case they ask for it.
Events are not pointless. They have focus and goals to accomplish, so many people will be more than happy to talk to you about your event and help you reach out to their own audience.
Tip: Offer bloggers and podcasters a press pass to your event or discount registration. Many will be very happy that you consider them "press." This will help post-event social hype too, which is very important for your next event.
You should start seeing results almost immediately, but don't be discouraged if you don't. Sometimes it takes people a minute to catch up and realize what they are missing.