| Updated on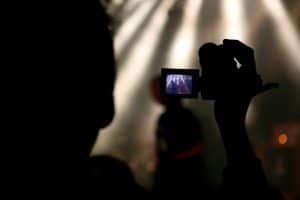 Video is a great way of providing engaging content on your event site. Video sharing sites like YouTube and Vimeo also make it easy to get your video out to a wider audience.
But what are the key best practices for using video effectively and inclusively?
Here are some of the practical issues you need to consider when using video on the web:
How big is your video?
If it's a short video, even if you produce it in high-definition, the file size will not be excessively large for the web. However, if it's a longer video, HD might make the video difficult to view on a mobile device or over a slow Internet connection. Take this into account when considering the quality of video that is practical for the web, and whether the video sharing service you are using provides viewers with the option to turn off HD if their connection is struggling.
Is your video accessible?
Subtitling and audio description can be expensive, but it's worth it if you want to make your video completely accessible. If you decide not to provide subtitles or audio description, make sure that you include a detailed written description of your video when you upload it to your video sharing service, or a link to a transcript. If the video is of a speaker presenting at your event, ask for a copy of their script to help minimize the work involved in producing this text. The video's description text can be crawled by search engines, so it will help with your SEO too!
Is your video connected?
Make sure you provide hyperlinks to other resources about the event in the video description. If the video won't load for any reason, this gives the viewer a quick and direct link to more information, so they don't need to give up in frustration.
Is your video embedded?
When you embed it on your site, make sure it does NOT play automatically when someone visits the page. This annoys users, and causes problems for people loading your site on a mobile device who may not want to view the video at that point. Also, make sure that you provide a link to the original video on the video sharing site, in case your website visitor can't see the embedded video for any reason (this can happen when the visitor is using an older browser).
Is your video the only way?
Video is for supplementary material, but if the information it contains is vital for your event, make sure that information is available in an alternative format.
Video is a fantastic way of making your event come alive online, but it's important to consider how you're using that video in practice to make sure that you don't exclude (or annoy!) potential viewers.
Do you have any great tips for using video effectively and inclusively? We'd love to hear them. Simply leave a comment below to let us know.