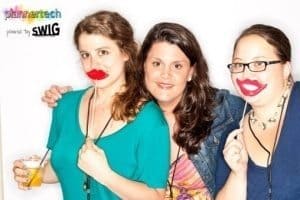 PlannerTech bridged the gap between event planners and 10 event tech organizations yesterday during the NYC Internet Week.
Over 150 event planners came to learn more about presenting organizations and another 400 visitors stopped by the virtual event on Social27. The virtual exhibit hall will be available online for another six months.
The community enjoyed PlannerTech, which offered great networking opportunity not only for showcase organizations but for event planners as well. Networking with peers is an excellent opportunity to stay connected with your industry and have a helping hand when you need it. Many participated on Twitter using #plantech hashtag.
Had such a great time at #plantech. Big props to @lizkingevents for crafting an awesome event! #eventprofs

— Lindsey Rosenthal (@eventsforgood) June 10, 2011
Thanks much the event tonight totally rocked so many great connections #PlanTech (@ Roger Smith Hotel w/ 4 others) http://4sq.com/jlFc5H

— Katie Felten (@KatieFelten) June 10, 2011
Congrats again to the @plannertech team on a great event last night. @lizkingevents @cmgals @pogby #plantech

— Sonya (@SonyaSpann) June 10, 2011
Live Recording of the Showcasing Organizations
The presentations were streamed live over the Ustream by Roger Smith Hotel.
[xyz-ihs snippet="plannertech-6-9″]