| Updated on
One of the biggest concerns and challenges for anyone who is trying to promote their website, be it business website or personal blog, is search engine optimization (SEO). Everyone wants to show up at the top of the search results. That's where most surfers look for their answers as they ad deemed relevant by the search engine to the surfer's search query. Before getting into the good part and the reason you're reading this article I want to make a personal note about search engines. They are robots and they don't always know what they are doing. I frequently find myself on page 15, 23, 34, etc. to find exactly what I'm looking for. Just because a website did a better job of SEO optimization doesn't really mean it will be exactly what you're looking for. Anyways, back on track with intended program.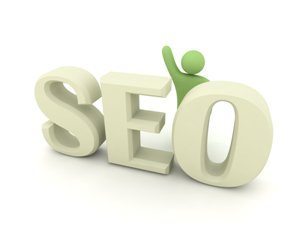 Briefly, SEO optimization is making your site appear at the top of the searches for specific keywords. It's a free way to promote your website. Yes, it's free. The money spent on SEO is not spent on the service itself, it is spent on consultants, webmasters, and software to make it work. So, if you're a real estate firm located in San Diego, CA you would show up as number one search result if someone searched for "real estate San Diego" – in an ideal world. But that's not always the case because there are a lot of real estate firms in San Diego, this means you have to stand out among the crowd for search engines to notice you, and call on you when someone needs you.There are a lot of different strategies on how to optimize your website. In this article I concentrate on the insides of your site and how to make them look attractive enough for the search engines to notice it.
The first plugin is called All in One SEO Pack.  It is definitely pretty impressive pack of features that helps you a lot. It is easy to configure and implement. It can help you remove duplicate content, auto-detect keywords, help you with titles, and descriptions. I like it and use it. It gives me an ability to add custom description, title, and keywords to each new post I make, which gives me greater flexibility to manage what surfers will see in their searches. It helps you personalize what search engine sees and indexes, which gives you some control over your search engine marketing.
The next plugin is Google Integration Kit. It's a sweet plugin that makes life a whole lot easier. It doesn't really optimize your website. It optimizes your workflow with Google tools, which are very important to SEM. First, it makes it easy to verify your website on Google Webmaster Tools website. This is where Google magic happens and you can have some control over it. You can control crawl rate, submit sitemap, review crawl statistics, get alerted when you have broken links, and much more. This is where you keep your site in an excellent condition for Google to like it. Next, it makes it easy to integrate Google Analytics into your blog. Analytics provide detail reports on visitors to your blog, referral urls, search terms, geographic location, etc. Plus, it helps you with adWord campaign tracking, whenever you get to it. Lastly, if you plan on using AdSense (which you should) this kit optimizes your blog content to help Google provide relevant ads. It places special tags before and after posts and comments to help Google identify content. Also, everything is customizable so you can turn it on and off as you please. The reason I'm including this tool in this article is because without a way to track your marketing results how will you know if it works? Plus, it helps you mold your marketing strategy based on statistics you receive. And, with Webmaster Tools you get some control over Google search engine.
The third plugin is related to the second plugin. It is Google XML Sitemap. I want to note right now that this sitemap plugin does not generate visual sitemap that you can use as a page on your blog. No, this plug in generates XML-Sitemap compliant sitemap that is used by Google, Yahoo, Ask, and MSN/Bing. The awesome feature that it offers is automatic ping. This means it will notify above services whenever you add new content. This is where Google Webmaster Tools and second plugin come into play. You should submit your sitemap on Webmaster Tool website anyways. The main reason for this is link verification. When plugin notifies search engines it tells them, "Hey, I got new content." It doesn't tell them if all links are good. When you submit your sitemap to Webmaster Tools it verifies links and alerts you when something is wrong. Sitemaps help search engine crawlers index your blog by going to the links you provide in that file, think of it as a road map with places crawler needs to visit. When sitemaps are generated automatically it saves you a lot of time and helps you get better results in searches.
With the right tools you can take your website to the top of search results, but don't forget: you still have to provide rich content for search engines and people to munch on!
Good resource to check out is Patrick Gavin's blog. He has some good SEO tips. Also, an excellent SEO article is 55 Quick SEO Tips Even Your Mother Would Love.
Just remember this when it comes to marketing and advertising:
For a business not to advertise is like winking at a girl in the dark. You know what you are doing but no one else does
Stuart H. Britt, US advertising consultant