| Updated on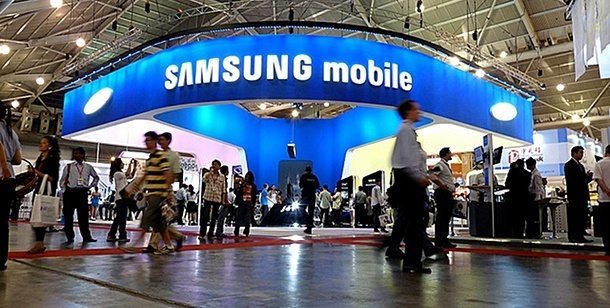 As a trade show consultant, I spend a lot of time working with clients, teaching them and applying the top 10 list I will share with you today. Some of you may be surprised to learn that these top 10 items are very basic items, but they form the pillars of success for your exhibits. If you apply these items each time you exhibit you will immediately notice improved results! If you are already following this top 10 list, then  kudos to you; pass this lesson on to someone else who can use some pointers!
Let me jump into the list — I know you are getting eager to see what it is!
Top 10 Key Items All Great Booths Do Well
Keep logo and key messages towards the very top of the display.
Prominently display ONLY 1 to 3 key "benefit" statements and NOT "features" statements.
Write messaging that provokes questions, particularly ones that follow the mantra of WIIFM (What's In It For Me?). What is the benefit to the attendee and potential prospect?
Simple, bold and easy to read messaging, written in a font that can easily be read, even from 20 feet away. These exhibitors remember to "KISS" their booth; they "Keep It Simple Stupid".
Open, inviting spaces. These exhibitors make sure attendees are enticed to walk INTO their display to have conversations.
Clean and clutter-free spaces. No cups, loose papers and garbage lying around anywhere in these booths!
Use of bold, attention-grabbing graphics that complement key benefit statement messages, as well as the corporate look and feel of these companies.
Use of lighting to highlight key messages and guide attendees to significant areas of the booth the exhibitor wants them to visit.
Color schemes that either complement the corporate image and branding or are current with color trends that are "HOT" within their respective industry.
Use of Audio/Visual to grab the attention of attendees and present information about the company's products, or to use in presentations and demonstrations.
As you can see, what these exhibitors are doing to create strong, memorable booths are actually very basic "rules" and strategies that can be applied to any booth, across any industry. Now close your eyes and picture how easily these strategies can be applied to your  exhibit; pretty simple to integrate into your current exhibit to enhance it, right?
I'm glad you opened your eyes again to continue reading! Now let's move onto a few other key items these exhibitors are taking into consideration when reaching out to prospects. For starters, they're making sure they clearly understand their target market and how to reach them. This is what sets them apart and why they're getting a high ROI from the shows they exhibit at (and because they apply the top 10 list of course!).
I'll share a few more secrets of success that these exhibitors apply so I can help you with your exhibiting results, but then it's time to move onto your homework! As the trade show teacher, you know I always give homework; maybe I'll have to start asking you to send me your homework so I can check it to see how you're doing!
Successful exhibitors start with the very basics —by making sure they REALLY understand who the key prospects are for their business. They certainly wouldn't know what shows to exhibit at and be able to get good results even with the most show stopping booth on the floor if they don't even know who they're looking to reach and weren't at the right shows, right? So what you need to fully understand is:
Who is your  target market? Right down to the industry, size of company, titles of the prospect and so on. You also need to understand what makes these prospects "tick." What their personalities and likes/dislikes are. Make a list for each show!
What are the "pain points" of your key prospect's businesses and how does your product help eliminate those "pain points?" Once again, I suggest, write a list!
After understanding target market and needs, successful exhibitors can then research effective shows and make sure their target market will be there. Once all those steps have been taken, then they can select the most appropriate shows, apply the top 10 list we discussed and create a plan to reach key prospects in a memorable way! Keep in mind this list only covers what flourishing exhibitors are applying when creating their booth strategy.
There are a much wider variety of "lessons" to be applied to make exhibits successful, starting with a great deal of planning and strategy meetings, effective lead handling and follow-up processes and reporting on the results of each show exhibited at so the exhibit program can grow and become more successful. These are all topics we will cover in future lessons, but for now, it's onto your homework!
Homework
This lesson gave you a peek into what thriving exhibitors are doing to be successful. Your homework is to take a look at your current exhibit and apply at least 3, hopefully more, of the items from the Top 10 list to your exhibit and measure the increase in results you experience. Then you can write and thank me!
Photo by Randy (ak37)