| Updated on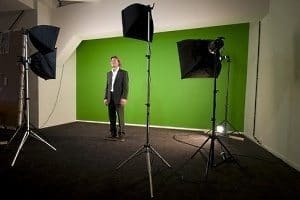 83% of meeting planners saw the need to add virtual elements to their meetings and events in 2010, according to Virtual Edge Institute. We've seen a major increase in the number of customers asking us for online alternatives to conventional large-scale events and the technological developments in the virtual events industry have been significant in recent years. I firmly believe that in the coming years virtual events will become far more mainstream and it will be fascinating to see how the industry evolves.
Unfortunately, as with all major innovation, it's not always good news! I've noticed that some of the virtual events I've seen have been created as an afterthought to a regular event. As a result, some of these virtual events don't achieve their objectives and are putting off some organizations from staging future online events, which is bad news for us, and the industry as a whole.
Here are 10 reasons why a virtual or online event might fail, and some tips to prevent this:
1. Not having an audience
A rock-solid, front-end invitation process is absolutely essential — nothing is sadder than an event that nobody attends. To avoid the problem, invite your audience to attend, ask them to commit/respond/register, then ask them again to attend (if they haven't already responded), then remind them just before the event that they're attending.
2. Complicated or flaky log-in process
If your audience has to spend more than 30 seconds logging in, then you'll start to lose them.
There are two things that your audience will remember, their email address and a password. Ask them to remember three things and you can say goodbye to your audience.
3. It's not a Virtual Event
It's a live event with a locked-off camera at the back of the room, with poor sound quality and a procession of dull presenters supported by a gazillion PowerPoint slides that you can't read.
4. Viewing problems (latency, buffering and juddering)
If the online audience is experiencing viewing problems, then you've got about 30 seconds before they give up, wander off, or switch-off all together. To avoid the problem, choose an experienced supplier and then test, test and test again the viewing experience in all the chosen geographies before you go live.
5. Poor sound quality
Your audience will put up with horrible slides, poor lighting and amateurish production values, but they will never put up with poor sound. If they can't hear what's being said, the event is doomed.
6. Dull, uninteresting content
If it's dull, then it's still going to be dull when you post it to the Internet: Mind-bending dullness, but delivered in a different way.
7. Poor camera work
A locked-off camera at the back of the room is perhaps the worst camera shot you can choose. If you're going to have a successful event then you need a minimum of two cameras: A wide shot and a much closer shot.
8. Poor graphics (PowerPoint)
Death by PowerPoint is all-pervading, but let it contaminate your event and you'll lose your audience, because it's difficult for them to stay connected with you when you are presenting them with horrible visual aids.
9. Amateurish production values
Your virtual event is not the school play, treat it as such and you will fail. Your audience has been brought up on a diet of professionally-produced TV programming, and they will expect the same standards from you. If you can't deliver on that, then cancel the event.
10. No follow- up
Your virtual event is probably just the starting point to the audience engagement process. Make sure that you have a follow-up strategy in place that captures audience feedback, sales orders, or future bookings. Also encouraging attendees to participate in discussions on social media sites such as Twitter and LinkedIn is a great way to continue the discussion beyond the event.
If you can think of any more reasons why a virtual event might fail please do get in touch with me by leaving a comment below.