| Updated on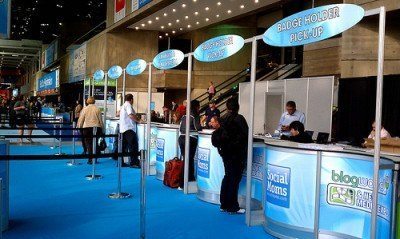 One of the most difficult juggling acts an event organizer must do is balance a budget. While there are hundreds of tasks to be done that purchases to be made, they still need to be done cost-effectively for the event to truly be a success.
Crafty organizers know spending more doesn't necessarily mean more of a return. The ideal scenario to shoot for involves leveraging cheap, and possibly even free, tools and strategies to ensure your event sells out with cashing out.
To help give your planning juices flowing, here are 6 cost-effective ways to boost your event attendance:
1. Keep It Simple For Your Guests
This might sound obvious but many well-intentioned organizers start with a simple plan only to see it get more and more complicated (and expensive) as the planning gets more and more hectic.
Avoid an exotic venue or exotic location (unless the event absolutely calls for it). While you might think it would be a treat to host your event at the swanky new bar downtown, it could a hassle for your guests to get to and a reason not attend.
Also, be sure to schedule the event at a convenient time of day for your specific audience. Trying to make your event time and date work around your schedule rather than your attendees is a quick way to a low turnout.
Remember: your guests can come up with plenty of reasons NOT to attend your event. Don't make one of them something simple you over-complicated.
2. Social Media
In my humble opinion, this is THE most cost-effective way to increase event promotion and attendance. Social media is completely free to use and is designed to help you spread your message. Here are 3 basic but essential ways to involve social media in your event:
Create an event on Facebook and setup a business page for your event for people to follow and "Like". This gives people a place to constantly check for info about the event and it gives organizers a platform to send updates and details about the event.
Setup a Twitter account and choose a hashtag for your event (#yogaland2014, #bizconf, #williswedding14). Other Twitter users can search that hashtag and use it to talk to the organizer and other attendees going to the event.
Engage potential attendees by sharing pictures of the event on Instagram. Show snapshots of the event being setup or of the team planning. It gives people a visual connection to the event and encourages them to take pictures themselves when they attend!
3. Offer Online Registration
One foolproof way to boost attendance is to make it as easy as possible for your guests to actually RSVP or buy tickets and a great way to do that is through online registration.
Having a centralized site that guests can easily access online from home or work increases your odds of an attendee not only finding your event but actually committing to attend. While some online registration platforms may cost money, the ease of access it affords potential attendees is definitely worth it.
4. Send Invitations
Roughly six to eight weeks before your event, start sending out free, email invites to your contact list. Be sure to personalize the invite to connect the recipient to event and make them feel compelled to come.
The invite should be short and to the point and provide basic details about the event. To provide additional information about your event, simply link to your online registration page.
5. Leverage Your Network
Whether you realize it or not, you have connections that can help you promote and market your event for free. Don't be afraid to use them!
It could be a friend with a lot influence in the community who could help spread the word or a business owner who could donate a prize to be raffled off. At the very least, ask your friends, family and coworkers to comment, post and tweet about the event online. Give them short phrases they can easily copy and paste.
The easier you make it for your network to spread the word, the more likely they are to do it.
6. Have A "Be There" Factor
The "Be There" factor is an element of your event that will make people say, "you had to be there!". Whether that's a prominent speaker, free food, raffles and giveaways or unique decorations, try and find your "wow" factor that will stick in peoples mind and make them want to come.
This tip does come with a caveat, however. "Be There" factor's can often be expensive so it's up to you, the planner, to determine if your element is worth the cost.