| Updated on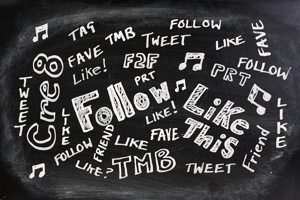 Social media is the new darling of the events industry, but it tends to be monopolized by the marketing team for promotional activities. However, this is really only one of the potential applications for social media tools within an event.
Here are ten practical uses for social media that have nothing at all to do with promoting your event, but everything to do with enhancing the event experience for your delegates.
1. Networking
One of the key benefits of attending a conference or convention is the opportunity to network with contacts old and new. Social media tools offer a unique and convenient way for delegates to find out who else is attending, connect with them and organize a face-to-face. This helps them to use their time more efficiently to network with the right people.
Tip: Make sure it's easy for delegates to find each other using the most popular social media tools.
2. Conversation
People go to conferences to confer. Talking about the key issues and exploring possible solutions helps to reinforce the learning experience for your audience and highlights key areas for future problem solving. Carry out some of those conversations via social media and you can talk with a much wider group of people than you can possibly manage over coffee and have a record of the conversation to follow up later.
Tip: Encourage delegates to discuss your event openly.
3. Resource Sharing
Most social media tools are built with sharing at the core — which is why they're so appealing to the marketing folks. However, delegates can also use them to share and recommend resources, including links, papers, slides and tools. This gives everyone a much richer body of materials to draw on when considering the issues under discussion and the value of your event.
Tip: Make sure your online resources are easy to share via the most appropriate social networking tools.
4. Resource Evaluation
People don't just share resources using social media, they evaluate them. They can recommend, comment, "like" and compare the resources that you and your speakers provide, as well as those shared by other members of the audience. Everyone can see what was useful and what could have been better.
Tip: Don't take offense if someone criticizes a resource — ask them how you can make it more useful.
5. Speaker Evaluation
It can sometimes be cruel, but social media does provide a platform for evaluating your speakers. This doesn't mean simply nit-picking their presentation style — it can mean correcting, expanding, clarifying and reinterpreting. If a speaker mentions a particular reference, someone in the audience can look it up and share it with everyone else, or find a contrary reference. Your delegates get greater depth and you get a lot of valuable information about the quality of your speaker and the potential for the topic.
Tip: Always think carefully about how you display the online conversation while your speaker is presenting.
6. Customer Services
You can't be everywhere at once, and not every delegate will spend time seeking you out to report a problem or make a complaint, particularly over minor issues. However, it can be the little things that make or break your event for the delegate. Tools like Twitter enable you to monitor what's going on and respond to problems quickly, before a delegate comes to complain in person. Whether its a lack of decaf coffee or a speaker who is too quiet, you'll know about it earlier and have the opportunity to be proactive.
Tip: Listen carefully and respond to all concerns cheerfully (and publicly!) so everyone can see that you care.
7. Logistics
Social media allows you to spread logistical messages quickly, such as reinforcing housekeeping rules or announcing last minute room changes. It can also help you promote the quieter areas of your event space to manage footfall more effectively.
Tip: Make sure you designate a person to monitor and update your official social media communication channels to avoid any duplication or confusion.
8. Feedback
Collecting feedback post-event is difficult and rarely provides a good return on your effort. If you monitor the immediate social media conversations surrounding your event you'll get that immediate and often more genuine feedback that can help you plan your next event (as well as make your current event better).
Tip: Try using a "one tweet" initiative to encourage your delegates to tweet their main take-aways from each session. Collect the results to get valuable material for your post-event analysis.
9. Voting
Interactive voting systems can be expensive and unnecessary. There are a lot of ways to use social media tools, like Facebook Questions or Twitter polls, to engage audiences and survey their reactions. These can be integrated into your event's social media strategy so delegates can find them easily and answer at their convenience.
Tip: Use tools that are familiar to both your audience and your speakers to make your interactive polls as easy as possible.
10. Fun!
You can be creative and have fun with your audience in new ways using social media. From organizing an online treasure hunt to encouraging delegates to connect and work together to solve problems, through to pop quizzes and surprise "Easter eggs," there are a lot of possibilities to create a little delight around your event using social media.
Tip: It's the little details that people will remember about your event.
Remember:
The core principles of social media are connecting, conversing and sharing — all key components of good hospitality. So reclaim social media from the marketers and start using it to improve the event experience you offer.